1. Click on the coin select bar to choose an exchange pair.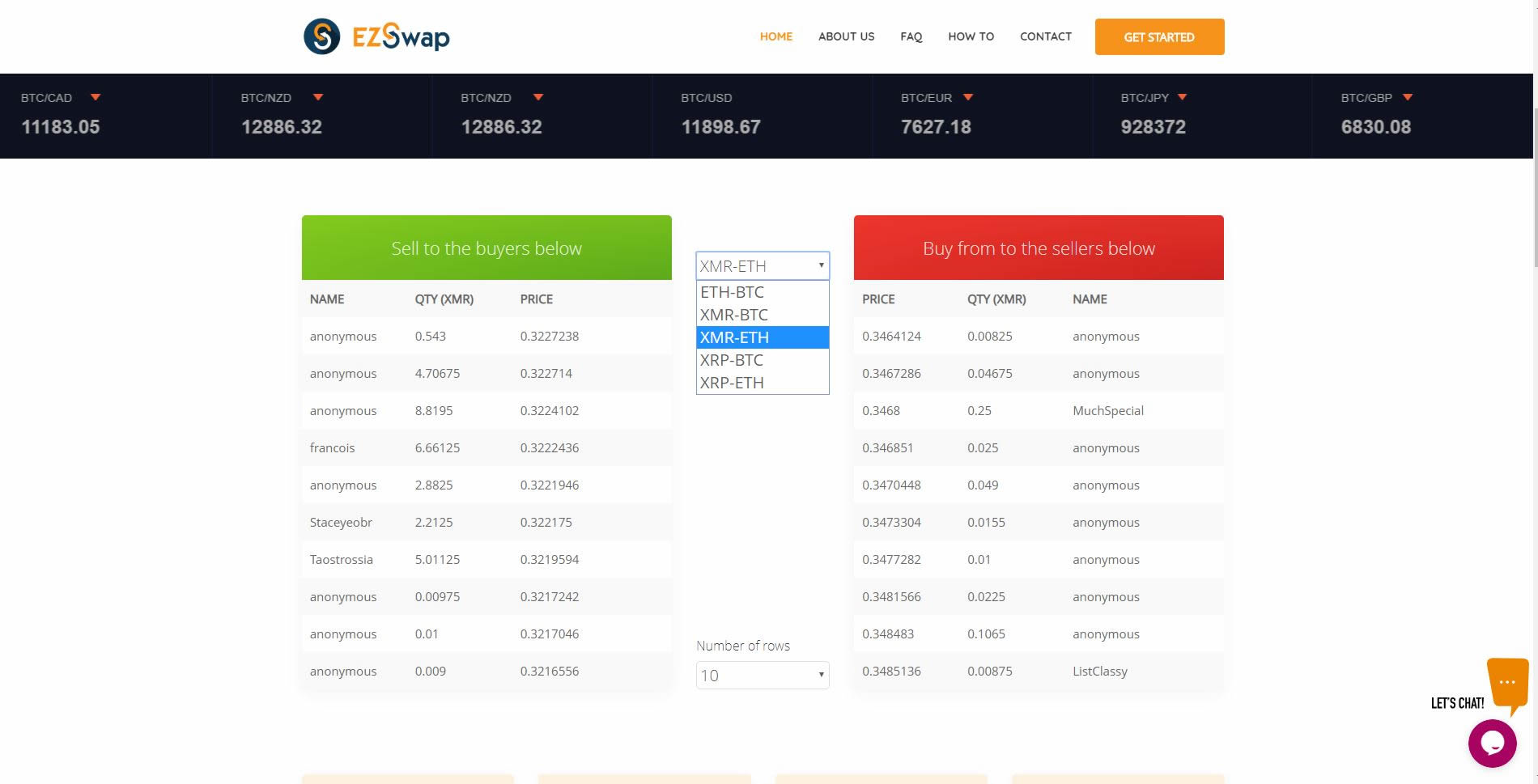 2. After choosing your pair, click on the Buy coin button.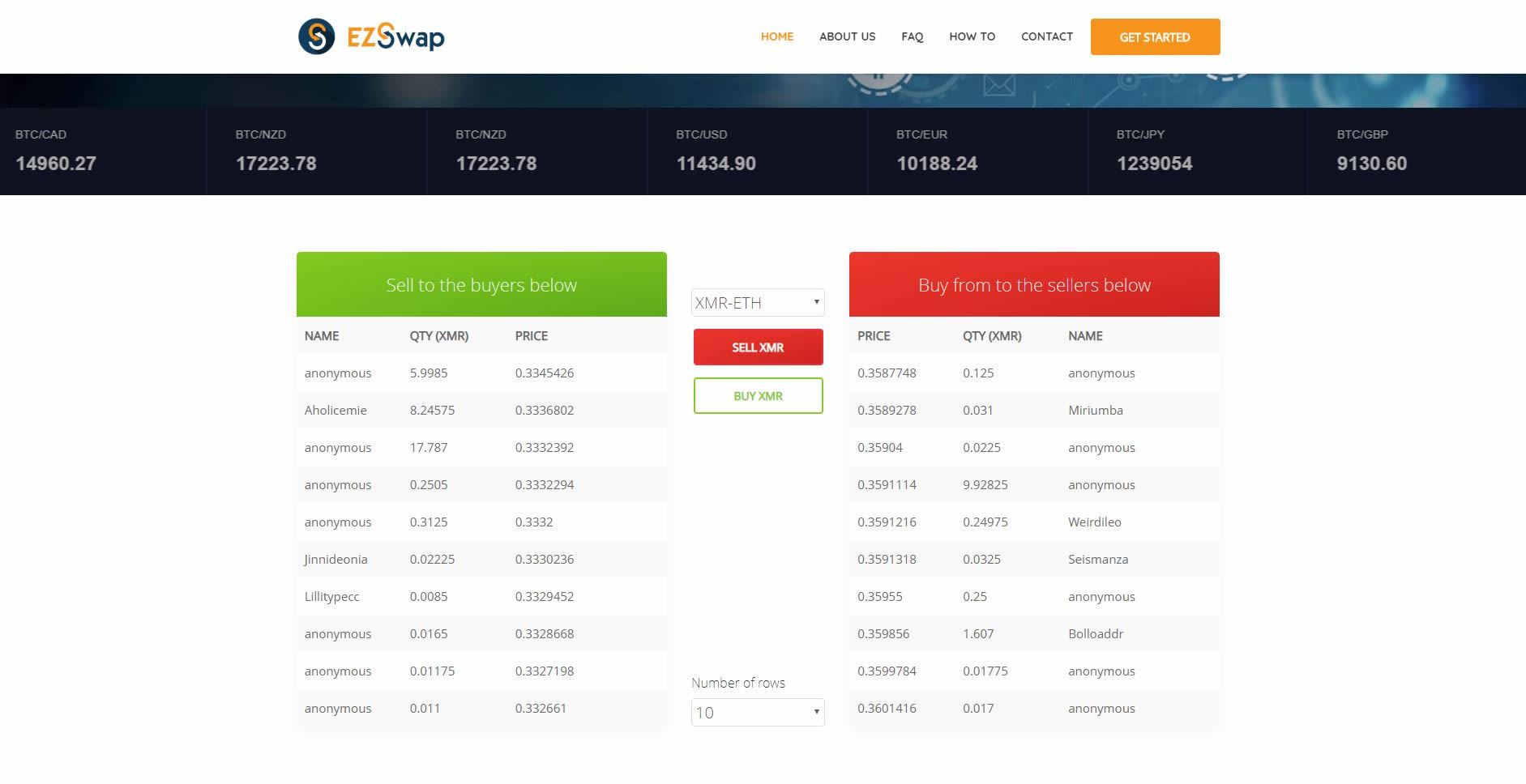 3. A pop up window will appear. Initially, you will have to choose between Market Order, or Limit Order. Market orders are faster than limit orders because they get executed as soon as your coins reach the escrow account. For limit orders, it is you who makes the price. We have a recommended price, and if you choose to follow it, simply click it and the price input will fill in automatically with our recommended price.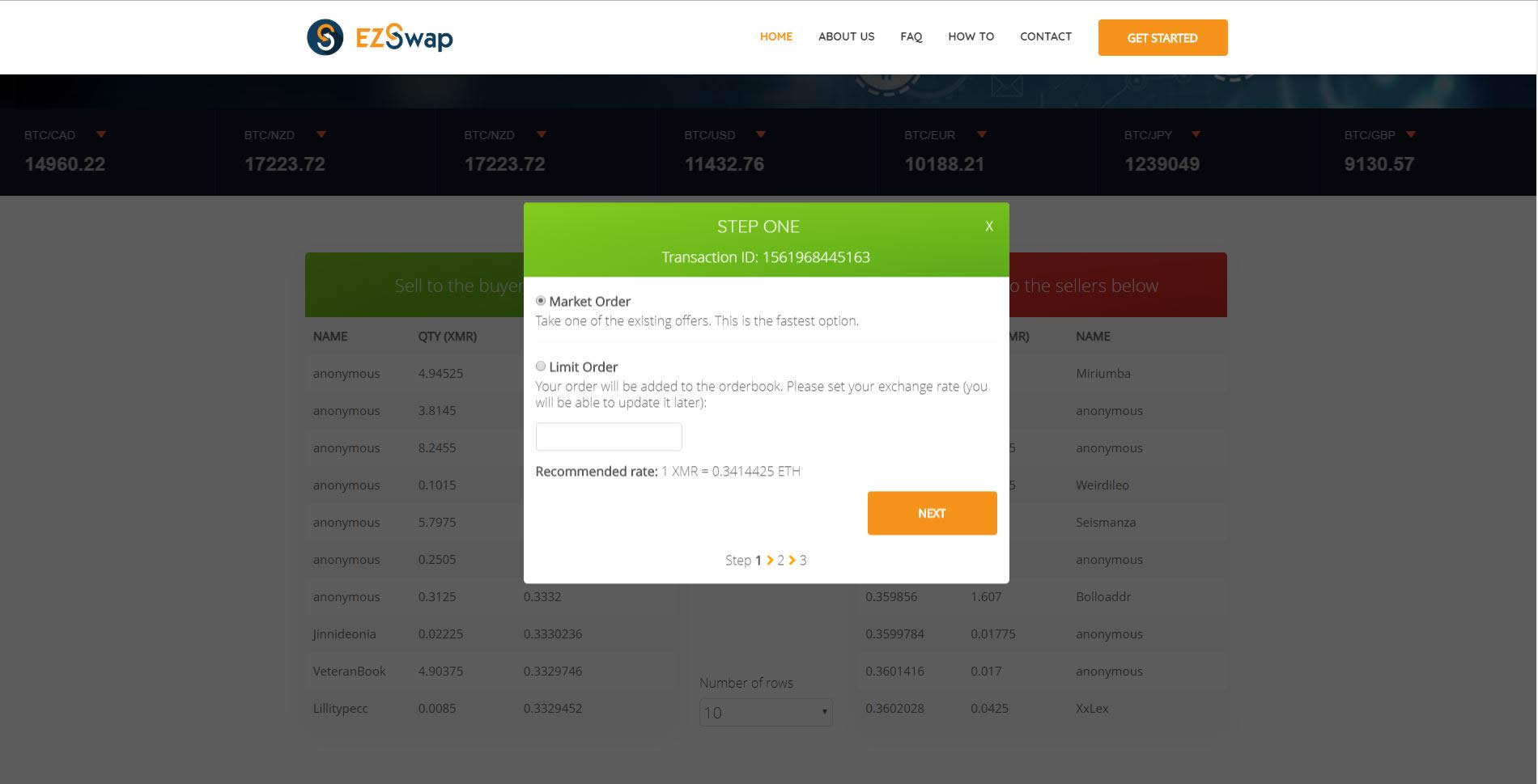 4. Next, you will enter the wallet you wish to receive your exchanged coins to. Depending on the coin you will be receiving, you may be asked to enter additional information, such as a payment ID. This is optional.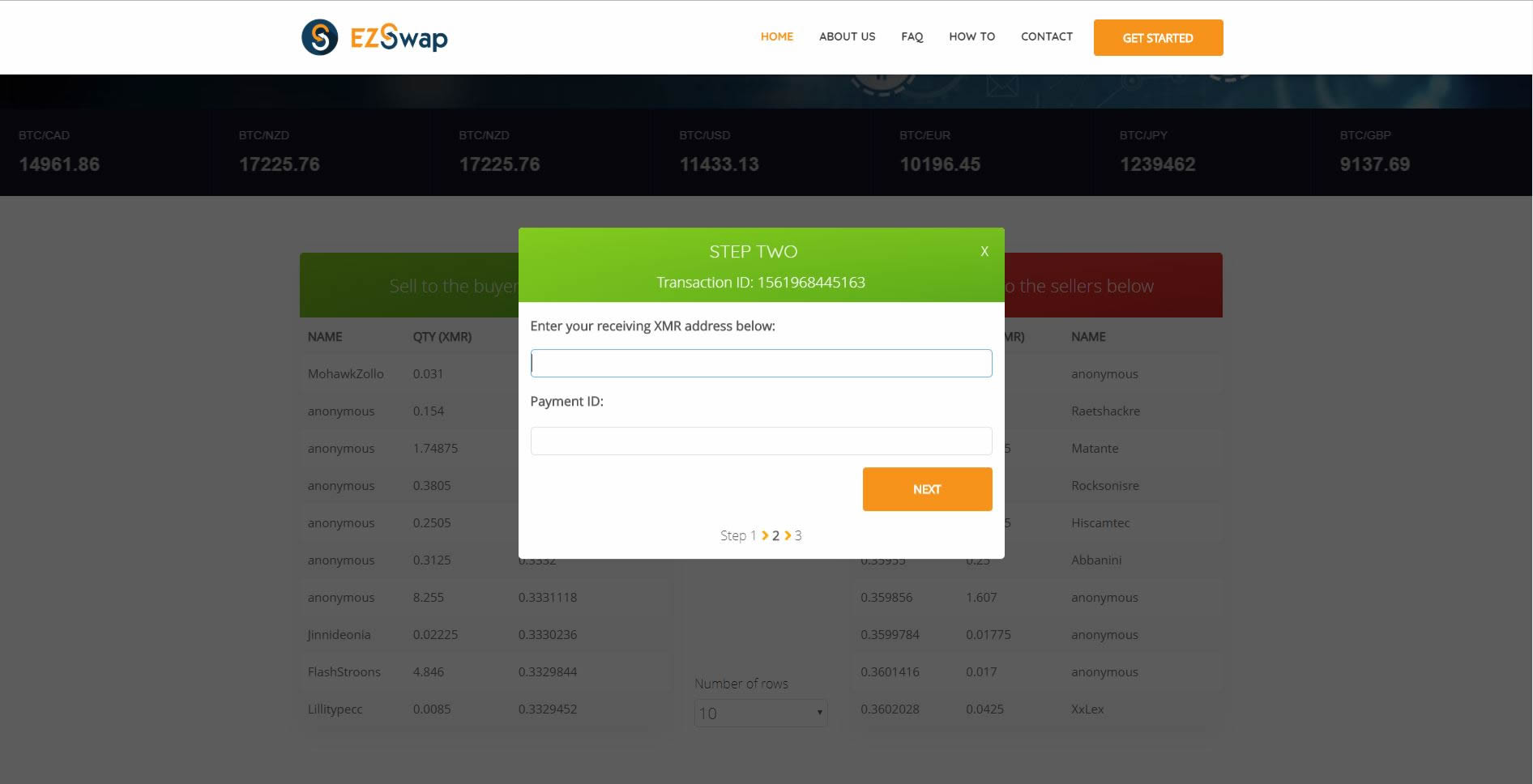 5. If you choose not to enter the additional information, you will be asked to confirm your decision.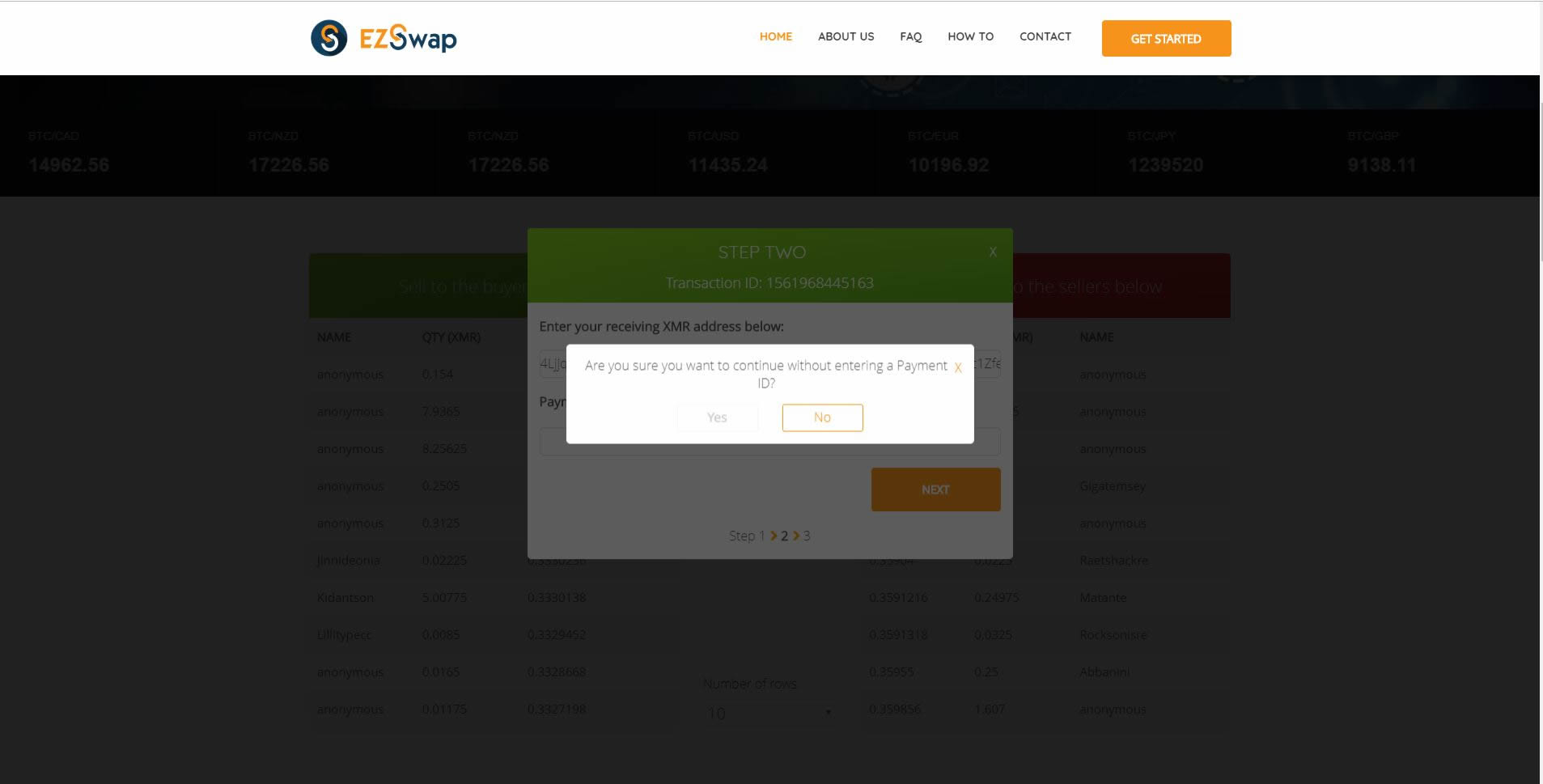 6. In the third step we provide you with the escrow wallet address, where you will send the coins you wish to have exchanged. This is the final step.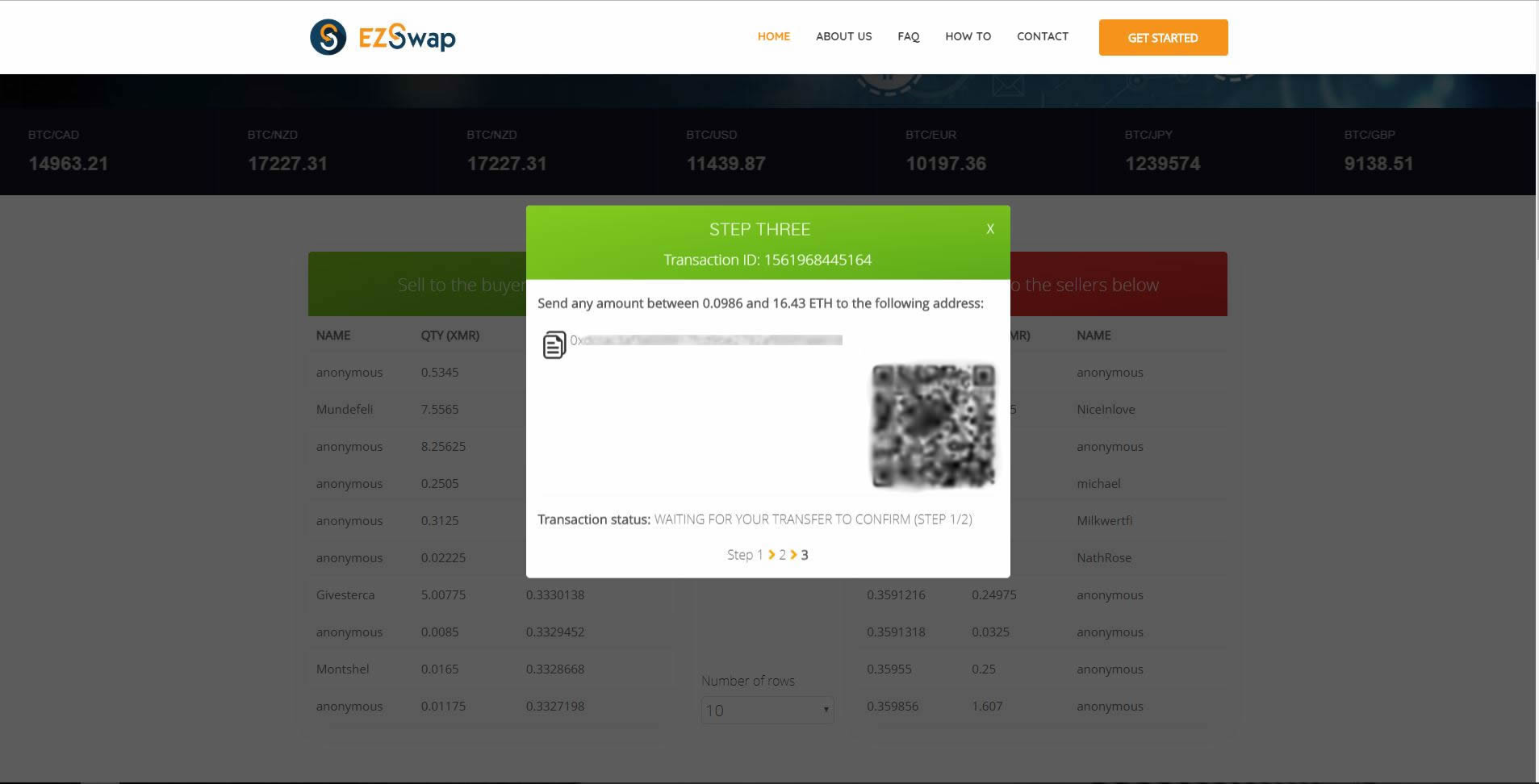 7. After sending the coins, you will be taken on your transaction progress page, where you can see your order's status in real time. There, you can set a username that will be available only for that transaction, so you will be able to identify your order in the list from the homepage. If it's a limit order, you can change the price you previously set as well, even if the exchange has begun.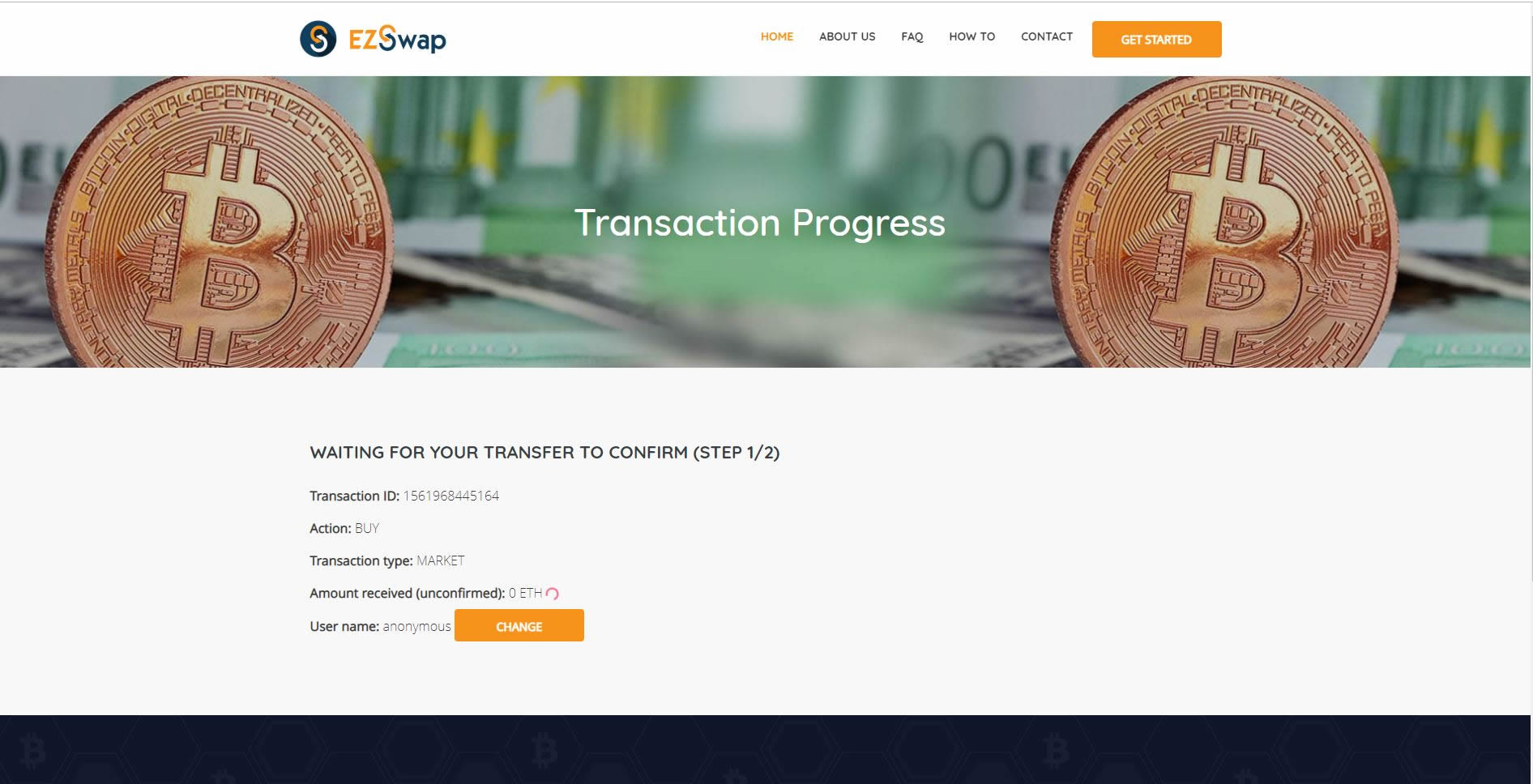 8. This is how a finished transaction looks like: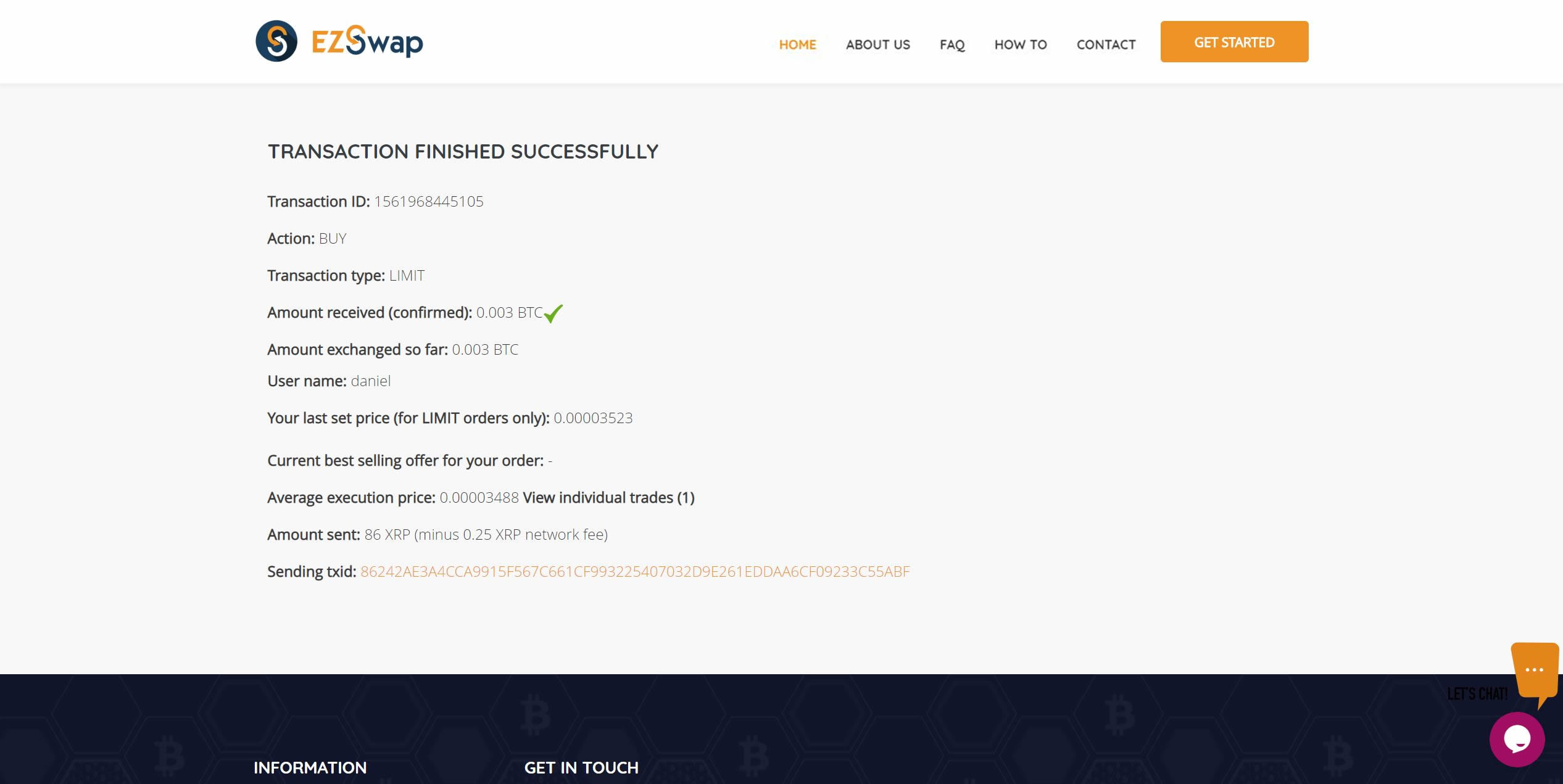 9. By clicking on View individual trades, you cand see exacly how your transaction was split and at what price. Larger sums that are transacted at market price may be executed in smaller portions and at different prices, depending on what the market had to offer at that time.